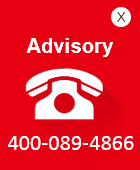 Hotline
400-089-4866
Tel:021-58389991
Fax:021-58389995
Email:
wedoflor@wedoflor.com.cn
Add:5th Floor, Building B, No. 151, Daxiu Road, Pudong New Area, Shanghai
Pay attention to WeChat public number
Get the latest news
The 11th China (Shanghai) international floor industry exhibition 2014 has concluded
The 11th China (Shanghai) international industrial floor exhibition 2014 has concluded on December 7th. The three-day exhibition attracted tens of thousands of professional visitors. Shanghai international flooring exhibition is one of the important events in the flooring industry. In this exhibition, our "epoxy special pleasure stone art floor" was favored and praised by many professional visitors. Chairman zhu qingjian was invited to accept the interview, zhu dong put forward the construction of green environmental protection concept: our coating is not only green environmental protection, our construction is green environmental protection.
Shanghai dimension chemical technology co., ltd. adhering to the "integrity", "innovation", "Thanksgiving" and "harmony" of the cultural enterprise, to science and technology as the core, environmental protection as the guide, quality and development of the business philosophy has won the recognition and trust of our customers!