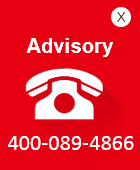 Hotline
400-089-4866
Tel:021-58389991
Fax:021-58389995
Email:
wedoflor@wedoflor.com.cn
Add:5th Floor, Building B, No. 151, Daxiu Road, Pudong New Area, Shanghai
Pay attention to WeChat public number
Get the latest news
Our company held the "Terrazzo epoxy product technology promotion conference" ceremoniously.
ponsored by the China building materials association floor material branch "epoxy yue stone (Terrazzo) product technology promotion conference on June 28, 2013 held in kunshan smoothly, the product technology exchange meeting by us jointly undertake the sherwin-williams paint companies in the United States, the meeting get floor paint industry and the social people from all walks of life support," epoxy yue stone "for the new product in the market application have made great contribution to spreading awareness has been greatly improve our market.