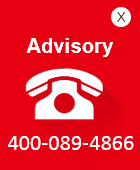 Hotline
400-089-4866
Tel:021-58389991
Fax:021-58389995
Email:
wedoflor@wedoflor.com.cn
Add:5th Floor, Building B, No. 151, Daxiu Road, Pudong New Area, Shanghai
Pay attention to WeChat public number
Get the latest news
The first stop of dimensional floor construction technology exchange meeting is held in Shanghai!
On November 27, 2008, the company organized a construction technology exchange meeting in Shanghai with excellent constructors from dealers in Shanghai. "Three points paint, seven points paint", the company is paying attention to product quality at the same time, emphasize the importance of construction quality. The company leaders and more than 50 excellent construction foremen from the dealers in Shanghai area jointly discussed some application skills and matters needing attention in the process of floor paint construction, so that we can better grasp the characteristics of the combination of practical technology and theoretical technology, to improve the construction quality, so as to provide customers with better final products.
Through the successful holding of this activity, the company will further carry out construction communication meeting across the country, strengthen the communication and training of the dealer construction team, and improve the overall level of the dimensional construction team.