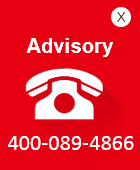 Hotline
400-089-4866
Tel:021-58389991
Fax:021-58389995
Email:
wedoflor@wedoflor.com.cn
Add:5th Floor, Building B, No. 151, Daxiu Road, Pudong New Area, Shanghai
Pay attention to WeChat public number
Get the latest news
Weiwei chemical floor construction exchange meeting
On December 4, 2008, general manager of weiwei company cao yibing and his party came to zhejiang branch to inspect the market work, and organized an excellent construction personnel of zhejiang regional dealers to have a construction technology exchange meeting. The zhejiang regional organization of the construction technology exchange meeting is our company for the national construction technology exchange meeting held in the second stop. During the exchange meeting, each construction technical staff expressed their own views, to speak first; For our company in the construction of products put forward many valuable practical advice; Finally, the exchange meeting ended successfully in a round of harmonious applause.