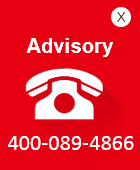 Hotline
400-089-4866
Tel:021-58389991
Fax:021-58389995
Email:
wedoflor@wedoflor.com.cn
Add:5th Floor, Building B, No. 151, Daxiu Road, Pudong New Area, Shanghai
Pay attention to WeChat public number
Get the latest news
‖ dimension sichuan branch participated in the 15th council of the second session of sichuan chamber of commerce in Shanghai
On the afternoon of July 6, 2017, the 15th meeting of the 2nd council of sichuan Shanghai chamber of commerce and the retreat meeting of member representatives were held in the meeting room on the 24th floor of Greenland group, the President's unit. Shanghai weiwei chemical technology co., LTD. Sichuan branch participated in the meeting as a governing unit. At the meeting, ling hongchun, general manager of sichuan branch of our company, made a commitment on behalf of wei wei: wei wei, as the governing unit of the chamber of commerce, advocates public welfare undertakings, and will actively devote to charity undertakings, offer love and assume the social responsibility of the chamber of commerce.