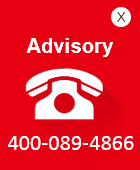 Hotline
400-089-4866
Tel:021-58389991
Fax:021-58389995
Email:
wedoflor@wedoflor.com.cn
Add:5th Floor, Building B, No. 151, Daxiu Road, Pudong New Area, Shanghai
Pay attention to WeChat public number
Get the latest news
The 2016 Shanghai international floor exhibition has come to a successful conclusion, and the dimension continues to move forward!
The 13th China (Shanghai) international flooring industry exhibition 2016 has ended successfully in Shanghai new international expo center.
The exhibition stand of Shanghai dimension has attracted many visitors from home and abroad. Both customers and visitors are satisfied with the products and technologies displayed by dimension.
The number of visitors to the dimension booth is increasing every year, which also proves that the strength, influence and scale of dimension are getting larger and larger. However, this cannot do without the support and help from new and old customers.
Dimension here thanks to all the new and old customers, let us go forward hand in hand, together with the development of a larger market.