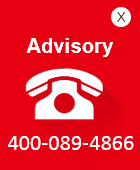 Hotline
400-089-4866
Tel:021-58389991
Fax:021-58389995
Email:
wedoflor@wedoflor.com.cn
Add:5th Floor, Building B, No. 151, Daxiu Road, Pudong New Area, Shanghai
Pay attention to WeChat public number
Get the latest news
The 12th China Shanghai international floor industry exhibition was a great success!
The 12th China (Shanghai) international floor industry exhibition was held in Shanghai new international exhibition center on November 18, 19 and 20, 2015. Shanghai weiwei chemical technology co., ltd. participated in the floor event.
On the first day of the exhibition, despite the drizzle, the atmosphere was quite warm. The booth of Shanghai dimension is in N4K78 this time. New and old customers come to our booth specially to learn about our products and projects, and those who come to consult are deeply interested in our epoxy hyatt stone.
Shanghai dimension can make a complete floor system solution for the enterprise, help the company to achieve advanced high quality floor construction and optimize the customer process to reduce costs.
In order to thank the support and trust of new and old customers, Shanghai dimension always takes part in the floor event every year with a heart of gratitude, striving to do the best and do the latest, just like the meaning of our dimension company's name: WEDO -- WEDO together, do the best!