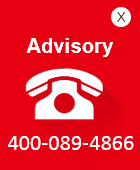 Hotline
400-089-4866
Tel:021-58389991
Fax:021-58389995
Email:
wedoflor@wedoflor.com.cn
Add:5th Floor, Building B, No. 151, Daxiu Road, Pudong New Area, Shanghai
Pay attention to WeChat public number
Get the latest news
Update ‖ Shanghai weiwei was invited to attend the 2015 China building decoration industry standard compilation conference
Shanghai weiwei chemical technology co., ltd. was invited to attend the opening meeting of "technical standards for architectural decoration of buddhist culture", "technical standards for artistic floor of epoxy grindstone" and "technical regulations for shop decoration" in the morning of September 18 at gold mantis.
This conference is also the first meeting for the construction and decoration industry to compile standards in 2015. At present, Shanghai dimensionality has participated in the compilation of teaching materials such as technical standards for the art floor of epoxy grindstone. Through the compilation of standards and teaching materials, the professional and technical strength of Shanghai dimensionality has been fully demonstrated.