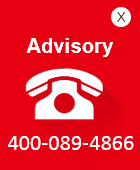 Hotline
400-089-4866
Tel:021-58389991
Fax:021-58389995
Email:
wedoflor@wedoflor.com.cn
Add:5th Floor, Building B, No. 151, Daxiu Road, Pudong New Area, Shanghai
Pay attention to WeChat public number
Get the latest news
We have become the strategic purchasing partner of Greenland group in 2014
The floor paint products of our company stood out in the bidding of Greenland group's strategic purchase control partner in 2014. With the excellent quality and good reputation of the company's products, we won the bidding at one fell fell and became the strategic purchase control partner of Greenland group in 2014.