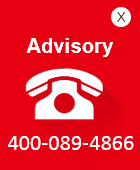 Pay attention to WeChat public number
Get the latest news
Hotline
400-089-4866
Tel:021-58389991
Fax:021-58389995
Email:
wedoflor@wedoflor.com.cn
Add:5th Floor, Building B, No. 151, Daxiu Road, Pudong New Area, Shanghai
Our company was rated as high-tech enterprises
On the occasion of the New Year of the horse, our company was awarded as a high-tech enterprise. The certificate was jointly issued by Shanghai municipal commission of science and technology, Shanghai municipal bureau of finance, Shanghai state administration of taxation and Shanghai local taxation bureau. The successful application of high-tech enterprises allows the scale strength of our company to be fully demonstrated again.