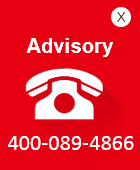 Hotline
400-089-4866
Tel:021-58389991
Fax:021-58389995
Email:
wedoflor@wedoflor.com.cn
Add:5th Floor, Building B, No. 151, Daxiu Road, Pudong New Area, Shanghai
Pay attention to WeChat public number
Get the latest news
2012 national distributor meeting of Shanghai weiwei chemical technology co., LTD
In August 2012, our company held a national dealer meeting on a regular basis. During the meeting, our company and American xuanwei company jointly trained the high-end product of commercial floor -- epoxy terrazzite, and also introduced the future development and planning of weiwei company. And during the meeting, dealers and partners around the company visited the new factory, modern factory for distribution partners to provide greater confidence.
Speech by miss michelle hsuan, marketing director, Asia Pacific
The leaders of our company and the representatives of xuanwei company took a group photo
Mr. Zhu delivered a speech on the company's future development and planning
Dealers everywhere are learning hard