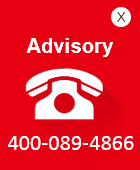 Hotline
400-089-4866
Tel:021-58389991
Fax:021-58389995
Email:
wedoflor@wedoflor.com.cn
Add:5th Floor, Building B, No. 151, Daxiu Road, Pudong New Area, Shanghai
Pay attention to WeChat public number
Get the latest news
Congratulations on the grand opening of our new production base
On July 28, 2012, with the opening of the world Olympic Games, our company's new production base in qidong was inaugurated. The inauguration ceremony invited the leaders of qidong city park, the leaders of Shanghai tang town government, representatives of xuanwei paint company and other friends from all over the country to attend and observe. The completion of the new base marks the development of Shanghai weiwei chemical industry has stepped into a new stage.
Company leaders and guests cut the ribbon for the new production base

Tang town leaders speech

Navy east sea fleet Shanghai base commander speech

Speech by park leaders

Mr. Zhu qingjian, chairman of the board, made a speech

Appearance drawing of production base