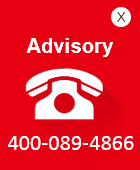 Hotline
400-089-4866
Tel:021-58389991
Fax:021-58389995
Email:
wedoflor@wedoflor.com.cn
Add:5th Floor, Building B, No. 151, Daxiu Road, Pudong New Area, Shanghai
Pay attention to WeChat public number
Get the latest news
‖ Shanghai weiwei chemical technology co., ltd. was invited to participate in the establishment and first compilation meeting of the compilation committee of "technical regulations on museum interior decoration"
On September 8, 2017, the first compilation meeting of CBDA standard compilation committee was held successfully. Mr. Xu weijian, vice President of Shanghai weiwei chemical technology co., LTD., was invited to attend the meeting.
After half a year's planning and preparation and the full discussion of the first compilation meeting, the outline of the regulations and the subsequent work arrangement have been determined. Shanghai weiwei chemical technology co., ltd. will still give play to its technical advantages, earnestly implement the CBDA standard to complete the compilation work, and make efforts for the development of museum decoration industry.