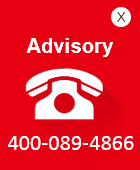 Hotline
400-089-4866
Tel:021-58389991
Fax:021-58389995
Email:
wedoflor@wedoflor.com.cn
Add:5th Floor, Building B, No. 151, Daxiu Road, Pudong New Area, Shanghai
Pay attention to WeChat public number
Get the latest news
Warm congratulations to our company on winning the bid for the epoxy grindstone project of SOHO China real estate
SOHO China is the leader of China's real estate industry and currently the largest real estate developer in Beijing, mainly developing high-end commercial properties in the urban centers of Beijing and Shanghai. The company works with internationally renowned architects to transform their innovative design concepts into trend-setting properties, taking into account the needs of local clients.
Galaxy SOHO is one of the company's high-end commercial real estate projects in Beijing, the Milky Way in the SOHO epoxy millstone project personally presided over by Mr. Pan shiyi, chairman of the tender, in the fierce competition, our company with excellent products, innovative design concept and excellent platform for the company in the hands of many to stand out, won the bid of $ten million. Link:
http://www.sohochina.com
or
http://weibo.com/sohochina