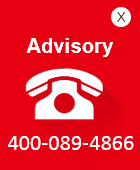 Hotline
400-089-4866
Tel:021-58389991
Fax:021-58389995
Email:
wedoflor@wedoflor.com.cn
Add:5th Floor, Building B, No. 151, Daxiu Road, Pudong New Area, Shanghai
Pay attention to WeChat public number
Get the latest news
Our company has established long-term strategic partnership with American xuanwei company
Sherwin-williams companies in the United States as the world's third largest coatings company, its epoxy millstone (epoxy terrazzo) business floor technology and market share in the world leading position, our in-depth cooperation with the sherwin-williams company, establish national strategic partner relationship, for our company in stone business epoxy floor paint technology play an important role in promoting and perfect, also for the Chinese epoxy terrazzo floor business promotion and application of this new type of ground decoration materials play an important role.
The picture shows that Mr. GARY, a famous scientist in the field of epoxy grindstone in the United States, the global chief expert of epoxy grindstone of xuanwei company in the United States, the executive director of the American epoxy grindstone association and the vice President of the Canadian epoxy grindstone association, came to our company for inspection and guidance.
Mr. GARY and manager zhu of our company took a photo together
Mr. GARY is with our technical director Dr. Zhao and vice President of sales Mr. Xu
Mr. GARY took a photo with Mr. PETER, the international project manager of xuanwei company and leaders of our company