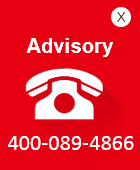 Hotline
400-089-4866
Tel:021-58389991
Fax:021-58389995
Email:
wedoflor@wedoflor.com.cn
Add:5th Floor, Building B, No. 151, Daxiu Road, Pudong New Area, Shanghai
Pay attention to WeChat public number
Get the latest news
Our company was invited to participate in China petroleum, petrochemical pipeline corrosion protection, protection and testing technology BBS and Marine corrosion research exchange
With the modern development of petroleum and petrochemical industry, a variety of pipelines and storage tanks are also increasing, pipelines and storage tanks on the internal media and the external environment of the anti-corrosion requirements are increasingly high. After successfully entering sinopec petroleum anti-corrosion project, our company also intensified the research and development of new technologies and new products.