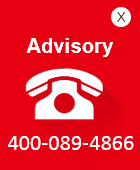 Pay attention to WeChat public number
Get the latest news
Hotline
400-089-4866
Tel:021-58389991
Fax:021-58389995
Email:
wedoflor@wedoflor.com.cn
Add:5th Floor, Building B, No. 151, Daxiu Road, Pudong New Area, Shanghai
Our products are exported to Palestine and other countries
With the growing influence of our products in the domestic industry, some foreign businessmen have come in great Numbers. The company has successively signed cooperation agreements with foreign merchants such as Palestine, Nigeria, Indonesia and hasakstan, which has opened a new page for the expansion of foreign markets.
On January 18, 2011, our first batch of products exported to Palestine successfully left the port.