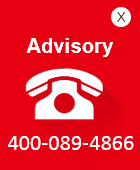 Hotline
400-089-4866
Tel:021-58389991
Fax:021-58389995
Email:
wedoflor@wedoflor.com.cn
Add:5th Floor, Building B, No. 151, Daxiu Road, Pudong New Area, Shanghai
Pay attention to WeChat public number
Get the latest news
The contract for the national performing arts center of the expo garden was signed today
From the time when Chinese goods won gold and silver MEDALS at the world expo 100 years ago, to the magnificent pavilions along the huangpu river, China and the world expo are once again bringing the world to our people. The world expo is a grand event for Shanghai and more importantly for all of us.
On December 15th, our company signed the contract of 10,000 square meters cement base self-leveling project for the national performing arts center of the world expo garden. It is a great honor for us to participate in the construction of the world expo.