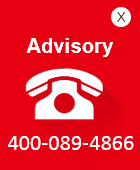 Hotline
400-089-4866
Tel:021-58389991
Fax:021-58389995
Email:
wedoflor@wedoflor.com.cn
Add:5th Floor, Building B, No. 151, Daxiu Road, Pudong New Area, Shanghai
Pay attention to WeChat public number
Get the latest news
The construction project of our new factory in qidong will start soon
With the rapid development of the company, the company products in short supply, in view of the existing production base can not meet the needs of rapid development company, the board of directors of the company after investigation and hard work, determined the qidong new plant construction project, the project plan for more than 30 mu, the construction project with a total investment of more than 5000 ten thousand yuan, plans to build a modern production workshop and technology research and development centers, and other supporting construction content and so on. The project was officially started at the beginning of 2010. It is expected to complete the first phase of infrastructure and supporting facilities construction of the new plant in July 2010. The project will be relocated and put into operation in August 2010. After the completion of the whole project, the annual output will reach 20,000 tons, increasing the sales revenue by 400 million yuan, and laying a solid foundation for the company to become a first-class enterprise in the industry.