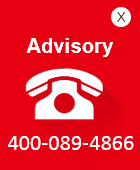 Hotline
400-089-4866
Tel:021-58389991
Fax:021-58389995
Email:
wedoflor@wedoflor.com.cn
Add:5th Floor, Building B, No. 151, Daxiu Road, Pudong New Area, Shanghai
Pay attention to WeChat public number
Get the latest news
Dimension news! The ninth annual summary conference of Shanghai dimension chemical technology co., LTD ended successfully!
From August 21 to 24, 2017, the ninth annual summary meeting of Shanghai weiwei chemical technology co., LTD was held in hunan province. The leaders of Shanghai dimension corporation, qidong dimension, east China branch, Beijing branch, sichuan branch and guangzhou branch attended the meeting. The meeting involved the company's business situation in the first half of the year. It analyzed the deficiencies, Shared resources, discussed the development, and made Suggestions for achieving better results in the second half of the year.