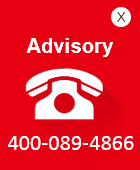 Hotline
400-089-4866
Tel:021-58389991
Fax:021-58389995
Email:
wedoflor@wedoflor.com.cn
Add:5th Floor, Building B, No. 151, Daxiu Road, Pudong New Area, Shanghai
Pay attention to WeChat public number
Get the latest news
Dimension hot spot! The third compilation work of "technical standards for decoration and construction of epoxy grindstone art floor" will be successfully held in dimension!
On the morning of July 1st, the third compilation meeting of technical standards for the art floor of epoxy grindstone was successfully held in Shanghai weiwei qidong production base with the participation and support of all participating organizations. Huang bai, assistant secretary general and director of industrial development department of China building decoration association and experts from all participating units attended the meeting.
At the meeting, China building decoration association assistant secretary general and industry development director huang bai on the "epoxy terrazzo art floor decoration construction technical standards" the third meeting to convey the spirit of the requirements to continue to seriously implement the standard preparation work. Subsequently, the experts expressed their opinions and discussed, aiming at improving the technical specifications of the "technical standards for the decoration and construction of epoxy terrazzo art floor".