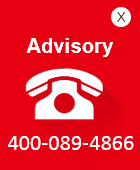 Hotline
400-089-4866
Tel:021-58389991
Fax:021-58389995
Email:
wedoflor@wedoflor.com.cn
Add:5th Floor, Building B, No. 151, Daxiu Road, Pudong New Area, Shanghai
Pay attention to WeChat public number
Get the latest news
2012 the fifth Shanghai international airport facilities construction and operation exhibition
Our company cooperated with American xuanwei company to participate in the 5th Shanghai international airport facility construction and operation exhibition in 2012. In the exhibition, our company's epoxy grindstone airport floor model attracted a large number of visitors' eyeballs, and obtained some experts and leaders' consultation and evaluation, which laid a good foundation for our company's epoxy grindstone commercial floor to enter the field of airport construction.