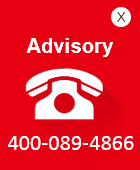 Hotline
400-089-4866
Tel:021-58389991
Fax:021-58389995
Email:
wedoflor@wedoflor.com.cn
Add:5th Floor, Building B, No. 151, Daxiu Road, Pudong New Area, Shanghai
Pay attention to WeChat public number
Get the latest news
Construction communication meeting in 2012
Division I in hand to grasp the quality of products at the same time, hand to grasp the quality of construction. On April 2, 2012, our company organized a construction exchange meeting during the tomb-sweeping day holiday, and invited construction representatives from various regions to have an exchange on the product features and construction technology of our company. Let the construction personnel more and more deeply understand the company's corporate culture and new product characteristics, and lay the foundation for further improving the construction quality.