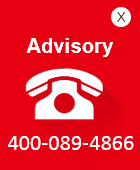 Hotline
400-089-4866
Tel:021-58389991
Fax:021-58389995
Email:
wedoflor@wedoflor.com.cn
Add:5th Floor, Building B, No. 151, Daxiu Road, Pudong New Area, Shanghai
Pay attention to WeChat public number
Get the latest news
An aerial view of the company's modern new factory
Qidong binhai industrial park is located on the north of the Yangtze river estuary of the yellow sea, with Japan, South Korea gameshow, east is near yellow sea, north depends on development and construction of lusi port (2-5 comprehensive freight port under construction) and the investment of 25 billion yuan in east China's largest power generation companies - lusi port of datang power plant, south even under construction in Shanghai, chongming, qidong between to the passage, only 53 km away from Shanghai pudong straight-line distance, west to nanjing with qidong west.ningqi between highway and the west.ningqi railway construction and the coastal highway, nantong airport. After the opening of the shanghai-chongqi corridor, binhai industrial park is only an hour's drive away from Shanghai pudong international airport, Shanghai hongqiao airport and Shanghai waigaoqiao port, which can be fully integrated into the one-hour urban economic circle of Shanghai. The new factory we are building is located at Shanghai road in the park.