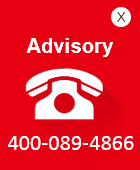 Hotline
400-089-4866
Tel:021-58389991
Fax:021-58389995
Email:
wedoflor@wedoflor.com.cn
Add:5th Floor, Building B, No. 151, Daxiu Road, Pudong New Area, Shanghai
Pay attention to WeChat public number
Get the latest news
Congratulations to our company for winning the bid of nearly 200,000 square meters of epoxy floor project in one week!
Our company successively won the bid of Sichuan Chengfei Integration Technology corp. Ltd and the epoxy floor project of ningbo international financial center, with a cumulative area of 200,000 square meters, fully demonstrating our strength in winning the bid of large projects!