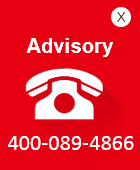 Hotline
400-089-4866
Tel:021-58389991
Fax:021-58389995
Email:
wedoflor@wedoflor.com.cn
Add:5th Floor, Building B, No. 151, Daxiu Road, Pudong New Area, Shanghai
Pay attention to WeChat public number
Get the latest news
The company further builds the platform advantage
Following the establishment of qidong weiwei chemical technology co., LTD., a new production base, the registered capital of Shanghai weiwei chemical technology co., ltd. was increased and changed to 21.6 million yuan. In order to further cut into large projects, to create a better platform advantage.