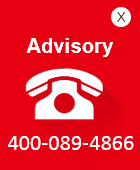 Hotline
400-089-4866
Tel:021-58389991
Fax:021-58389995
Email:
wedoflor@wedoflor.com.cn
Add:5th Floor, Building B, No. 151, Daxiu Road, Pudong New Area, Shanghai
Pay attention to WeChat public number
Get the latest news
Warmly celebrate the dimension company won the construction enterprise qualification certificate
Good news: the Shanghai urban and rural construction and traffic committee expert months of scrutiny, recently Shanghai dimension chemical technology co., LTD, finally achieved the anti-corrosion insulation engineering contracting level 3, building waterproof engineering contracting 3, architectural decoration project specialized contracting 3 qualification, for the company to undertake all kinds of large project, special specialized project provides a solid foundation. For the majority of dealers, customers to provide professional assurance!